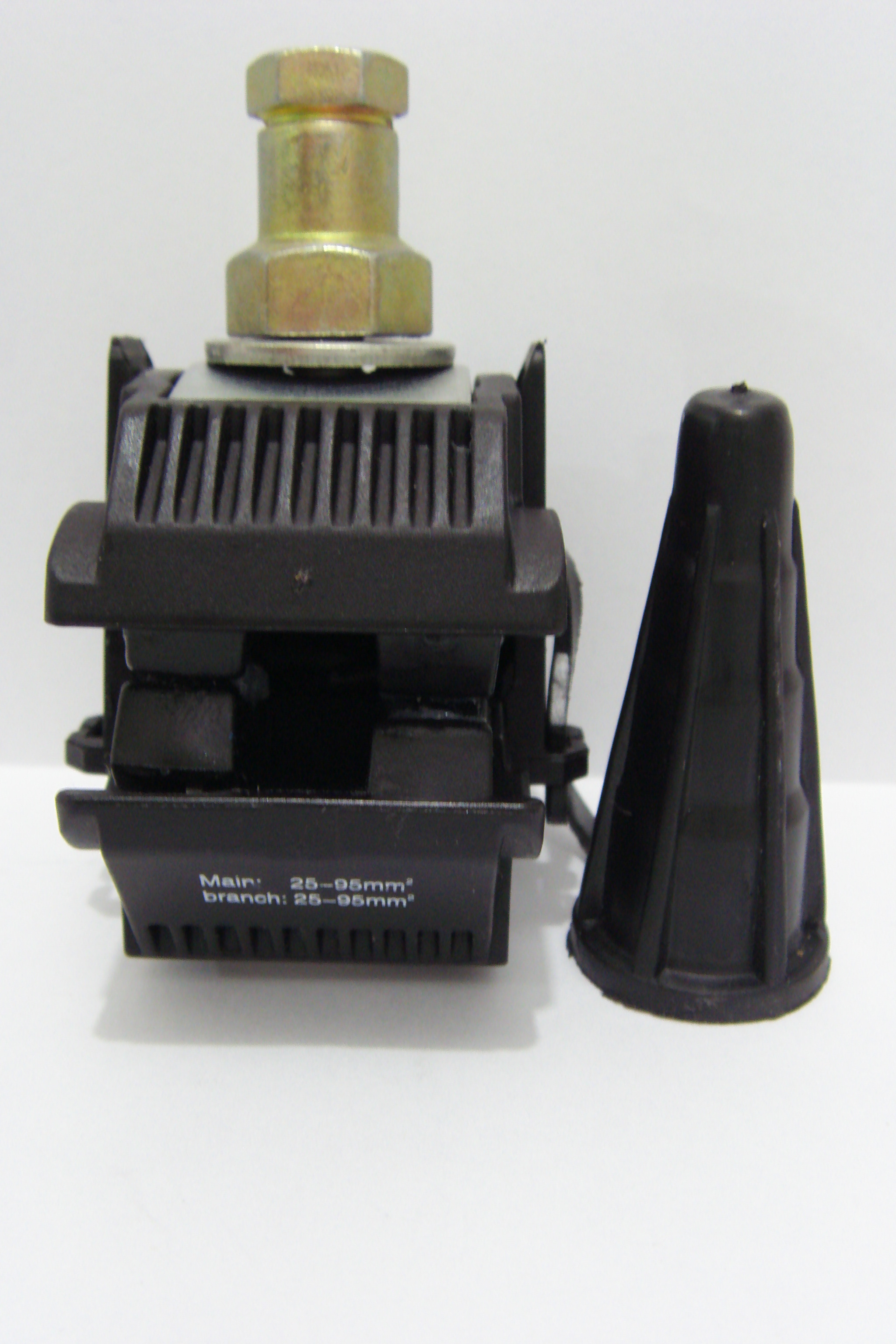 Insulated Piercing Connector KT3-95
Waterproof Insulation Piercing Connectors(IPC)
Type:KT3-95
Main:25-95 mm2
Branch:25-95 mm2


(I.P.C) for indoor/outdoor are designed for comply with most worldwide standards. 
 
 Connection Quality: "Hot spots" are eliminated with a shear head screw that ensures the correct tightening torque
Easy installation: To install the whole series as only two hex wrenches (1/2" and 5/8").

Safe: I.P.C can be installed on an energized conductor, however, the tap must not be under load.
Corrosion Resistant: Connectors are made from high strength corrosion resistant plastic and galvanized steel bolts (stainless steel is available upon request).