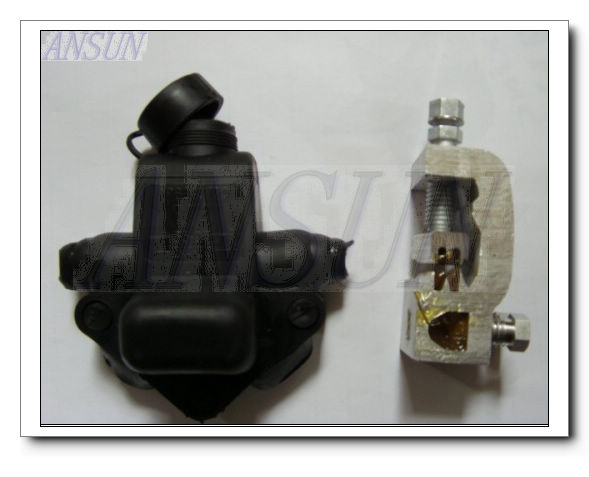 Insulated piercing connectors KTP-71
Descriptions:
The inner side of the connector is made of high strength aluminium alloy 6061. And the outer side insulation cover is made from polyvinyl chloride (PVC).

Applications: 
KTP series IPC connectors are widely used in:
(1) connecting the low voltage insulation lines;
(2) leading the branch connection from the main conductor;
(3) T-connection of low voltage insulation wire service;
(4) cable branch connection for building distribution system.
(5) pls note: this connector without troque.
Parameters:
Type

Conductor Dimension(mm2)

Bolt

Main line section

Branch line section

KTP-1

16-25

4-25

1

KTP-2

35-70

6-25

1

KTP-3

35-70

35-70

1

KTP-4

35-95

4-50

1

KTP-5

70-150

4-50

2